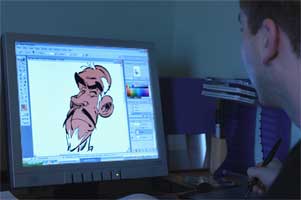 Fill the area.
When the area is delimited with the selective features of Photoshop, it will color by the fill tool.

In some cases, i.e. little surface, Stedo paints directly with a graphic tablet.

He does the same for the rest of the image.

At the end, the image will send to the editor as psd file.